Segunda-feira, 31 de Agosto de 2009
El Partido Demócrata Liberal (PLD) ha sufrido una histórica derrota en las elecciones legislativas de Japón tras 54 años de Gobierno casi ininterrumpido. Le tomará el relevo el centroizquierdita Partido Democrático de Japón (PDJ), gran vencedor de estos comicios con una amplia mayoría absolita. El PJD de Yukio Hatoyama tendrá en la próxima legislatura 308 los 480 asientos del Congreso frente a los 112 que tenía en el anterior periodo.
http://www.elpais.com/articulo/internacional/oposicion/obtiene/victoria/historica/Japon/elpepuint/20090830elpepuint_7/Tes

Por detrás se quedan el PDL del primer ministro, Taro Aso, con 119 escaños, muy lejos de los 303 que tenía en la anterior legislatura. La tercera fuerza será el Nuevo Komeito, socio del PLD en la anterior legislatura, aunque también ha acusa el desgaste de su coalición de Gobierno y se queda sólo con 21 escaños frente a los 31 que tenía.
Los principales líderes del partido opositor han recibido ya los sondeos y los primeros resultados con la tradicional reverencia de agradecimiento empleada en Japón y con las manos en alto. Minutos después, han llegado los aplausos y los gritos de "banzai" (larga vida, en japonés) que confirmaban una victoria largamente pronosticada por todas las encuestas. En sus primeras declaraciones, Hatoyama se ha referido a los resultados como "la victoria del pueblo".
Las reacciones tampoco se han hecho esperar entre los liberales. El primer ministro saliente y líder del PLD, Taro Aso, ha anunciado que dejará su posición al frente del partido con la mayor brevedad posible.
Los colegios electorales han cerrado sus puertas a las 20.00 hora local (13.00 en España). Unos 104 millones de japoneses estaban llamados a votar. La participación a las 18.00 hora local (11.00 hora española) era cercana al 50%. Además, 14 millones de votantes ejercieron su derecho a voto de manera anticipada. Todas las encuestas divulgadas hasta el sábado ya auguraban una humillante derrota de los conservadores. De 303 escaños a poco más de 100, según estas mismas encuestas.
Yukio Hatoyama, líder del Partido Democrático y gran triunfador de estos comicios, tiene 62 años y se ha presentado a las elecciones con un programa reformista centrado en al necesidad de "cambio" que aboga por reducir el poder de la burocracia nipona.
... custou, mas... foi, passados que foram 54 anos de regime imposto pelos States!!!... Políticas conservadoras... neoliberalismos profundos, CRISE GLOBAL, recessão sem solução, motivos suficientes para deitarem, pelo cano abaixo, o q´AINDA se mantém por cá, na EUROPA, se tenta manter na Pátria do capitalismo, com outros matizes!!!... Primeiro... as pessoas, depois o resto - ECONOMIA/FINANÇAS/interligação/sustentação porque quem as faz, mantém, sustém com o SOCIAL como meta, objectivo primeiro!!!... Sherpas!!!...
Quinta-feira, 27 de Agosto de 2009
... de cortar à faca, espesso, escuro, imenso,
indefinida, escabrosa presença,
não há mal que se não vença,
ambiente carregado, funéreo, extenso,
sem prodígio de momento, sem ruído que me vincule, diferença,
ausência que s´anuncia, isolamento que pronuncio,
nem barulho, nem cicio,
inexistência momentânea,
lugares desconhecidos,
posição que m´estranha,
recordo o que m´atormentou,
pináculo abrasador, raios tão intensos,
carcaças ressequidas d´entes que foram vivos,
espargidas, desagregadas do conjunto,
pedaços isolados, nem esqueleto, nem defunto,
calcinadas por sol abrasador, ventania inclemente,
deserto que m´absorve,
areias escaldantes, fornalha que derrete,
sombras longínquas, miragens,
ramos que dançam nas árvores,
sombras, deleites, promessas, imagens,
perpassam odaliscas, véus diáfanos, prometimentos
instantâneos,
relapsos visionamentos,
mente q´altera, abjura, não concentra,
situação que prostra, confusão que s´enormiza,
bando d´animais possantes,
multidões ululantes,
silêncios de meter medo,
cascos tão silenciosos,
seres que berram, não pronunciam,
portentosos,
assombrações d´arrepiar,
quedo estático, a olhar,
emudeço, esvai-se o pensamento,
escorrem, perante meus olhos, focalizações que não consigo,
tão isolado, perdido,
campo imenso, areal escaldante,
inquietação, escuridão que consome,
presença que não encontro,
esvaziamento, ponto d´encontro,
inexistência que pressinto, cálculo, meditação,
irreal situação,
busca premeditada, diálogo que sustenho,
abstracção que persegue, diminui, tormento,
secam-se os lábios, exangues,
greta-se a pele, estala,
voz prisioneira que cala,
quase falece, exala,
fixo ausência tão grande, retenho,
irrealidade que se desfaz perante aridez que sinto,
espaço que não é caminho,
dimensão que sempre escapa,
sonho, visão, imagem que maltrata,
perseguição q´ultrapassa,
algum descanso, noite negra q´abraça,
frio, como contraste, amplo astral,
topo de catedral,
brilhos q´elevam, acariciam, recompensam,
nitidez do longínquo, infinidade,
tão reduzido, grãozinho na imensidade,
sopro, inclemência, silêncio sepulcral,
morto, renascido, reencontro, raridade!!!... Sherpas!!!...
Sábado, 22 de Agosto de 2009
Ramadan, as everyone knows, is the ninth month of the Islamic calendar, a time to practice patience and modesty, pray extra and refrain from eating, drinking, smoking and sex from dawn until sunset.
... in http://latimesblogs.latimes.com/washington/2009/08/obama-ramadan-greeting-to-muslim-world.html

Today, President Obama, the son of a Muslim, who's going on vacation, issued a special Ramadan message to the Muslim world. Before leaving, the Democrat also issued one of those public relations presidential proclamations marking a special occasion of some sort, in this case the 50th anniversary of Hawaii joining the United States ohana, which, the president who grew up there says, means family.
Not the best timing from a strategic Western PR standpoint, as the released Lockerbie bomber arrives back in Libya to a hero's welcome.
But here in full is Obama's Ramadan message, as provided by the White House:
-- Andrew Malcolm
On behalf of the American people – including Muslim communities in all 50 states – I want to extend best wishes to Muslims in America and around the world. Ramadan Kareem.
Ramadan is the month in which Muslims believe the Koran was revealed to the Prophet Muhammad, beginning with a simple word – iqra. It is therefore a time when Muslims reflect upon the wisdom and guidance that comes with faith, and the responsibility that human beings have to one another, and to God.
Like many people of different faiths who have known Ramadan through our communities and families, I know this to be a festive time – a time when families gather, friends host iftars, and meals are shared. But I....
...also know that Ramadan is a time of intense devotion and reflection – a time when Muslims fast during the day and perform tarawih prayers at night, reciting and listening to the entire Koran over the course of the month.
These rituals remind us of the principles that we hold in common, and Islam's role in advancing justice, progress, tolerance, and the dignity of all human beings.
For instance, fasting is a concept shared by many faiths – including my own Christian faith – as a way to bring people closer to God, and to those among us who cannot take their next meal for granted. And the support that Muslims provide to others recalls our responsibility to advance opportunity and prosperity for people everywhere. For all of us must remember that the world we want to build – and the changes that we want to make – must begin in our own hearts, and our own communities.
This summer, people across America have served in their communities – educating children, caring for the sick, and extending a hand to those who have fallen on hard times. Faith-based organizations, including many Islamic organizations, have been at the forefront in participating in this summer of service. And in these challenging times, this is a spirit of responsibility that we must sustain in the months and years to come.
Beyond America's borders, we are also committed to keeping our responsibility to build a world that is more peaceful and secure. That is why we are responsibly ending the war in Iraq. That is why we are isolating violent extremists while empowering the people in places like Afghanistan and Pakistan.
That is why we are unyielding in our support for a two-state solution that recognizes the rights of Israelis and Palestinians to live in peace and security. And that is why America will always stand for the universal rights of all people to speak their mind, practice their religion, contribute fully to society and have confidence in the rule of law.
All of these efforts are a part of America's commitment to engage Muslims and Muslim-majority nations on the basis of mutual interest and mutual respect. And at this time of renewal, I want to reiterate my commitment to a new beginning between America and Muslims around the world.
As I said in Cairo, this new beginning must be borne out in a sustained effort to listen to each other, to learn from each other, to respect one another, and to seek common ground. I believe an important part of this is listening, and in the last two months, American embassies around the world have reached out not just to governments, but directly to people in Muslim-majority countries. From around the world, we have received an outpouring of feedback about how America can be a partner on behalf of peoples' aspirations.
We have listened. We have heard you. And like you, we are focused on pursuing concrete actions that will make a difference over time – both in terms of the political and security issues that I have discussed, and in the areas that you have told us will make the most difference in peoples' lives.
These consultations are helping us implement the partnerships that I called for in Cairo – to expand education exchange programs; to foster entrepreneurship and create jobs; and to increase collaboration on science and technology, while supporting literacy and vocational learning.
We are also moving forward in partnering with the OIC and OIC member states to eradicate polio, while working closely with the international community to confront common health challenges like H1N1 – which I know is of particular to concern to many Muslims preparing for the upcoming hajj.
All of these efforts are aimed at advancing our common aspirations – to live in peace and security; to get an education and to work with dignity; to love our families, our communities, and our God. It will take time and patient effort. We cannot change things over night, but we can honestly resolve to do what must be done, while setting off in a new direction – toward the destination that we seek for ourselves, and for our children. That is the journey that we must travel together.
I look forward to continuing this critically important dialogue and turning it into action. And today, I want to join with the 1.5 billion Muslims around the world – and your families and friends – in welcoming the beginning of Ramadan, and wishing you a blessed month. May God's peace be upon you.
... palavras... para quê???... Respeito mútuo... PAZ MUNDIAL!!!... Sherpas!!!...
Terça-feira, 18 de Agosto de 2009
Updated Aug. 17, 2009
... in
http://topics.nytimes.com/top/news/international/countriesandterritories/afghanistan/index.html?inline=nyt-geo

Afghanistan, officially the Islamic Republic of Afghanistan, is a landlocked country north and west of Pakistan and east of Iran. Its strategic location has long granted it a pivotal role in the region, while its hostile terrain and pugnacious inhabitants have stymied would-be conquerors for centuries. (Alexander the Great conquered what is now Afghanistan in 327 B.C., but it took him three years.) The country's population is 34 million, and its capital is the ancient city of Kabul.
Afghanistan is a concern for nations far beyond its borders. President Barack Obama has declared it to be the central front in the war on terrorism and has ordered a buildup of American troops to fight a stubborn insurgency led by the Taliban, the country's rulers until an American-led invasion that followed the Sept. 11 attacks by Al Qaeda. The invasion succeeded in dislodging Al Qaeda, the Islamicist terrorist group that had been given a haven by the Taliban, but not in eradicating either group. Fueled by profits from the opium trade and dissatisfaction with the weak and often corrupt new Afghan government, the Taliban has made a steady comeback, particularly in the Pashtun regions of the south and east where the group originated.
The presidential election is scheduled for August 20, an election which President Obama has called the most important event in Afghanistan in 2009. But with Taliban insurgents active in half the country, and problems that include insecurity and fears of fraud, there are rising concerns about whether the election will take place at all.
Insurgent attacks have increased sharply in the country as the United States has expanded its military operations there and insurgents have increased their use of remote-controlled bombs ahead of the presidential election.
... enfim!!!... Sherpas!!!...
Sábado, 8 de Agosto de 2009
Numa das últimas aparições televisivas que fez, durante a Maratona do Humor na SIC, em Fevereiro deste ano, Raul Solnado mostrou-se bastante debilitado e descreveu os dias que estava a viver.
 ... in http://tsf.sapo.pt/PaginaInicial/Vida/Interior.aspx?content_id=1329577
«A minha vida foi uma vida muito louca e dura, mas saborosíssima. E com esta agitação toda o meu coração está preso por um fiozinho. Portanto, deixa-me ir descansar», afirmou Raul Solnado.
O actor faleceu aos 79 anos, num altura em que preparava o regresso à televisão. Seria apresentador de um programa na RTP, que iria estrear ainda este ano.
Entrevistada pela televisão pública, Leonor Xavier, ex mulher de Raul Solnado, considerou tratar-se de um «actor inesquecível».
«Ele criou um estilo que nunca ninguém criou em Portugal. Ele foi uma pessoa que teve dentro da sua arte uma intervenção importante na sociedade portuguesa. A singularidade, a integridade e o talento são as suas grandes características», sublinhou a ex mulher do actor.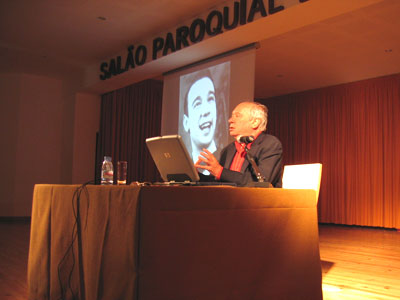 Também à RTP, Herman José descreveu Raul Solnado como uma perfeita obra de arte.
«Estranhamente a morte do Raul Solnado da-me um dupla sensação. É uma profunda tristeza fisicamente ficar longe de uma pessoa tão encantadora, mas ao mesmo tempo parece que quando as obras de arte são completas e têm três actos e acabam quando devem, parece quase que fazem sentido», declarou o humorista.
«O Raul Solnado foi tão completo, fez tanta coisa, teve tempo para tudo, que parece que fechou um ciclo de uma obra de arte quase perfeita», acrescentou.
... homenagem minha... ao artista "quase" perfeito!!!... Portugal... ficou mais TRISTE!!!... Sherpas!!!...
Quarta-feira, 5 de Agosto de 2009
In Kenya, Clinton Starts Africa Tour
Published: August 5, 2009
NAIROBI, Kenya - If Kenyans were hoping that Secretary of State Hillary Rodham Clinton would blast their government for recent abuses, they have been disappointed, at least so far.

Times Topics: Hillary Rodham ClintonSpeaking at the opening of a United States-Africa trade conference Wednesday at the start an African tour, Mrs. Clinton shied away from the subject of Kenya's volatile politics and spoke instead about tariffs, alternative energy, pineapples and even her hairdo.
... in  http://www.nytimes.com/2009/08/06/world/africa/06diplo.html?_r=1&hp

"This morning I had the chance to meet two women in Nairobi, to get my hair done," she said. "My hairdos are the subject of Ph.D. theses. I'll let everyone know I got a good one in Nairobi."
The audience — mostly diplomats, business leaders and African ministers — chuckled politely. Less jokingly, Mrs. Clinton went on to address a theme broached by President Obama when he visited Ghana last month, cautioning African leaders that "true economic progress in Africa will depend on responsible governments that reject corruption, enforce the rule of law, and deliver results for their people."
"This is not just about good governance — it's also about good business," she said.
Mrs. Clinton is visiting Kenya as part of a seven-nation Africa tour to promote the broad themes of governance, trade, food security and women's rights.
On Wednesday, her message was that the new American policy for Africa would be trade not aid.
"We want to be your partner, not your patron," she said.
She laid out plans to channel development dollars to agriculture and infrastructure, to increase support for African entrepreneurs and, at the same time, to cut back on all the overhead that often goes to American contractors.
Kenya has one of the biggest economies in Africa, driven by its safari business and exports of tea and coffee. But the country has been ailing politically since a deeply flawed election in 2007 and faces problems on a number of fronts.
Some of the headlines that greeted Mrs. Clinton on her first morning in Kenya trumpeted: "It's official: Power blackouts are back," "Clinton lands as U.S. breathes fire," "500,000 face starvation in Rift Valley as rains fail again."
One headline declared: "Quit lecturing Africa on politics, says Raila," referring to Raila Odinga, the Kenyan prime minister who narrowly lost the disputed election in 2007.
Mr. Odinga, who gave Mrs. Clinton a warm welcome at the conference, even made a crack at his misfortune. "In Africa, in many countries, elections are never won, they are rigged," he said.
He then cracked a grin, paused for a moment or two and then introduced the man widely believed to have cheated him out of the election, President Mwai Kibaki.
Mr. Kibaki and Mr. Odinga, who was then the leading opposition figure, signed an agreement in February 2008 that created a powerful prime minister position for Mr. Odinga and split cabinet positions between the government and the opposition.
... as voltas q´o MUNDO dá... mais dará, na PERFEIÇÃO que se busca!!!... Sherpas!!!...

Sábado, 1 de Agosto de 2009
... dia pleno, relvado convidativo, calor q´aperta,
revoada esverdeada, tufos com asas,
frondosa sob a qual m´abrigo,
folhas, pássaros, ramos erguidos, zaragatas, alguns gritos,
putos na brinca, agarra que foge,
bola que rola, despique que os move,
vale sossegado, colorido de roupas diversas,
crianças, pais estiraçados, pensares quase parados,
olhares, pontos indefinidos,
formatos que se revezam, montes tão brancos,
nuvens de sonho, ventinho q´as arruma, empurra, formas diversas,
claras, dispersas,
pausa na labuta intensa, passeio dominical, cão que s´atrela, passeia,
empinoca atrás d´objecto,
escarcea, qual cavalo de brida solta, volteia,
guincha, ladra, corre, rebola, protege quem adula,
momento que diverte, aqui tão perto, sem verve,
alucinado pelo que vejo, observo como quadro, pintura,
espelho com reverso, palavra, frase, simples verso,
replico, pestanejo,
sinto carreiro de formigas junto ao nariz, uma que sobe, outra que desce,
erva que cresce, macia, tão fofa, muito me diz,
soar de mosquito arrojado, num voo mais picado,
intento falhado,
palmada q´acerta, rosnar de quem desperta,
volteio de quem desgosta, viranço repentino, amuado,
cheirinho de pipoca, algodão doce que cativa,
geladinho que se saboreia num cone bem cheio,
massa frita, brinhol, gulodice que lembro,
estendido no parque, tão longe de mim,
olhando quem olho,
cerrando, para não ver, sentindo quem quero,
arrumado a mim, espero, recreio,
alvoroço, passeio,
calor q´aperta, mente deserta,
desafogo de mim, tão perto de ti, corpo ao abandono,
descorporizado, suponho,
passagem q´acerta, local tão bonito, cores sem fim,
apatia pasmosa, parados, sem tempo,
na fuga, corrida, gente miúda q´esgota energia,
afago da mãe, complacência do homem,
pai q´é abrigo, companheiro, amigo,
cão com trela, formiga, mosquito,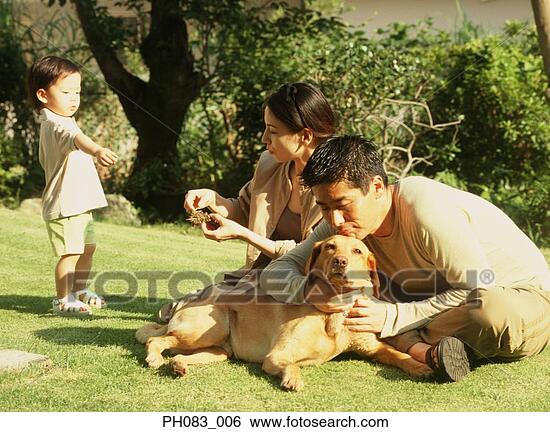 folhagem tão verde, tufos chilreantes,
vale que s´estende,
comunhão de tanta gente,
num dia,
harmonia!!!... Sherpas!!!...